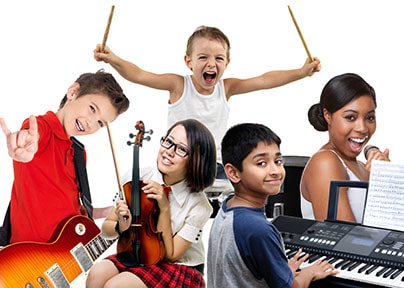 Enrollment is Open All Year! Call or Text us Today!
(770) 345-7529
Canton Arts Academy
Contact Us
770-345-7529
6768 Hickory Flat Highway • Suite 112 • Canton, GA 30770115
Voted Best Music Lessons & Art Classes in Canton!
Music Lessons – Art Classes – Painting Parties

Music Lessons & Art Classes
Canton Arts Academy is Canton's premier music and art center in Canton GA. We are conveniently located in Hickory Flat, offering easy access from Woodstock, Jasper, Ballground and Alpharetta. We offer quality
Private Music Lessons in Guitar, Piano, Voice, Violin, Drums, Bass Guitar, & Ukulele.
We also offer:
Group Music Classes for ages 1 and up! We offer preschool and early music education classes for ages 1-7 including Mini Mozarts beginning piano as well as beginner guitar and rock band classes for older students.
Art Classes include Drawing, Painting, Comics and Manga
Art Parties include canvas painting or comics and manga drawing birthday parties for kids and canvas or glass painting parties for adults.
While you are here researching the best music & art school for you, please consider the benefits of becoming a student at Canton Arts Academy and find out why we are Canton's number one music school!
Is Canton Arts Academy the right Music School for you?
1. We will teach you the music you want to learn.
We have hand picked our music teachers who each have either University training and/or extensive
professional performance experience. With multiple teachers for Guitar, Voice, Piano, Violin and Drums. Canton Arts Academy has the right teacher to meet your needs. Our teachers have warm personalities, are extremely friendly and dedicated to teaching you the style of music that you want to learn.
2. Music Lessons in Guitar, Piano, Voice, Singing, Violin, Drums and Ukulele as well as art classes and parties all in one location.
This saves our students time and money as one family can sign up their kids for music lessons and art classes on on the same day. We offer lessons to students of all ages and levels.
Read more about Music Lessons>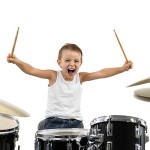 3. The widest range of times. We offer music lessons 6 days a week.
10:00 a.m. – 8:00 p.m. Monday – Thursday
10:00 a.m. -7:00 p.m. Fridays
10:00 a.m. – 4:00 p.m. on Saturdays
4. Conveniently located at the intersection of Hickory Flat Hwy & Hickory Rd.
Canton Arts Academy is located at 6768 Hickory Flat Hwy in the Kroger Plaza by the Mizu restaurant and Anytime Fitness. Our plaza includes five restaurants, $20 Chiropractor, NT nail salon, cleaners and Kroger so errands are quick and convenient. We are just behind the Hickory Flat Library across the street from Hickory Flat Elementary School, Dean Rusk Middle School & Sequoyah High School.
5. Free Recitals and Art Gallery Shows twice per year!
Twice a year our music students have the option of performing in our recitals and our art students get to display their work in a gallery show. Canton Arts Academy recital and Gallery Shows are optional and absolutely free to all eligible students and their families.
6. Professional Arts School with fully stocked lesson studios.
Canton Arts Academy is stocked with everything you need for music lessons, including guitar amps, stereos, drum sets, electric drums, mirrors, keyboards and more. All you need to bring is your instrument. Unless you play piano- you can just use ours. 😉 We have invested thousands of dollars on our school to offer soundproofing and observation windows. Our art classes include all supplies from our well stocked art room.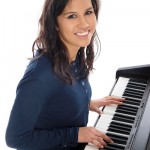 7. Lunch time lessons for homeschoolers, retirees, college students and working professionals.
Canton Arts Academy is a 'full service' music and art school. This allows us to offer lessons as early as 12 p.m. If you are a homeschool parent, retiree, college student or working professional who has a flexible schedule, take advantage of our lunch time lesson spots.
8. Friendly office staff to assist you.
Got a question? Call our friendly professional office staff we're more than happy to help!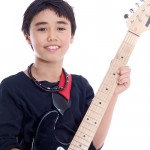 9. Comfortable lounge for parents and students.
Instead of waiting in a music retail store showroom, our clients enjoy a spacious, professional waiting room with comfortable seating with free Wi-Fi and even a coloring table for kids and adults. We also provide observation windows on every door so that you can watch your child's music lesson. If you prefer, you can sit in on their music lesson anytime you like.
10. Month to month lessons. No costly semester or annual contracts!
Canton Arts Academy does not require semester minimums or yearly membership fees. Our students are here on a month to month basis. We want you at our school because you like your lessons, not because you've signed a contract!
11. We specialize in music lessons for beginners and kids!
Many schools have an intimidating university style curriculum taught by instructors who would rather be performing than teaching. Our number one priority is helping Canton area music & art students achieve their musical & artistic goals. If you're a beginner or are looking for music or art lessons for your kids, or even an adult who wants to get back into lessons, we are happy to teach you!
12: Trophies, Certificates, and Award Wristbands to Celebrate Achievement
We are the only music school in Canton & Woodstock that gives their students the opportunity to earn special color wristband bracelets (kids and teens love them!), trophies, AND certificates for passing musical tests. Do other schools offer trophies
and certificates? A few. But none of them inspire their students with smiling faces by giving them full color, really cool wristbands & trophies that they can show off to their friends. Our unique system is not available anywhere else in Canton, GA. More importantly, when our students have a test coming up, they practice more, their parents are proud, their teachers are proud, and everybody wins!
13. We are the only music & art school in Canton that offers a picture day for their students.
Twice a year we host a free picture day with professional photographer. This is a service that our student's parents love as they all want quality photos of their
children. Adults are welcome too! Students can bring their instruments or artwork to the photo shoot and wear whatever they like.
If you are ready to start, you have nothing to lose as we only want students who truly want to be here and we will not commit you to a long term contract.
It's easy to take the next step:
Lessons are first come, first serve, so contact us today to arrange your first lesson!
770-345-7529 • info@cantonartsacademy.com
6768 Hickory Flat Highway • Suite 112 • Canton, GA 30115
(In the Kroger plaza behind the Hickory Flat Library conveniently located near Sequoyah High School, Dean Rusk Middle School and Hickory Flat Elementary School)
Testimonials:
"My son takes drum lessons with Jonathan at Play Music and Art. From the friendly face at the front desk each week to the kindness and encouragement I've witnessed of all the instructors here, can't imagine taking my child anywhere else for music lesson." -Amanda D.
"This place rocks! Best birthday party yet. My 7 yr old and her friends had the best time painting. Booking the party was a breeze, and it was no-stress planning. Lara and her staff are fabulous! We'll definitely be back for more events." -Vickie H.
I come from a family of professional musicians and I am very impressed with Jonathan. After at least a decade behind the drums he picked up exactly where I needed and helped me on my way to serious growth. I plan on being a student as long as he is around. The faculty is very personable and helpful. I feel right at home with everyone. I highly recommend Play!" – Billy M.
"My daughter is loving her art class. I didn't know how she would handle this being her first class like this but Shaun is great and she looks forward to it every week!" -Google User
770-345-7529 • info@cantonartsacademy.com
Canton Arts Academy
6768 Hickory Flat Highway
Suite 112
Canton, GA 30115
(In the Hickory Flat Plaza near Hickory Flat Elementary, Dean Rusk Middle and Sequoyah High Schools)
Offering quality guitar, piano, drum, voice, singing, bass guitar, violin & viola lessons for Canton, Woodstock, & Milton/ Alpharetta Georgia residents.
Guitar Lessons Canton GA Piano Lessons Canton GA Drum Lessons Canton GA Violin Lessons Canton GA Voice Lessons Canton GA Art Classes Canton GA Comics & Manga Classes Canton GA Birthday Party Canton Woodstock GA Summer Camps Canton GA
Serving Cherokee & Fulton Counties
Serving Area codes 30115, 30188, 30004, 30143, 30107
Music Lessons for Piano, Guitar, Voice, Bass, Drums, Violin & Art ® 2016 All Rights Reserved